About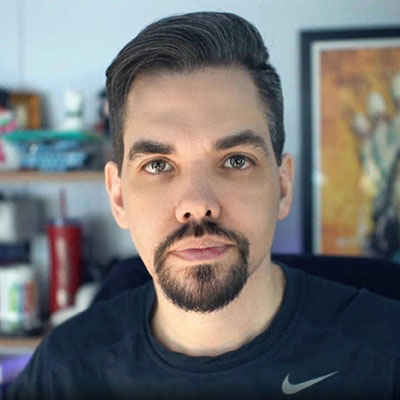 I'm Mike Aparicio, a.k.a. Peruvian Idol. I was born and raised in the Chicago area and, aside from a two year stint in California, have lived here my whole life. I started my first website, Mikey's Chicago Bulls Page, after flunking out of the University of Illinois in 1994 and have been making them ever since.
I spent most of my career as a general "web guy" before joining Groupon in 2011. At Groupon, I built in-house CSS frameworks for our internal tools, consumer, and merchant websites and helped build a cross-platform design system. I'm currently the Senior Design Systems Engineer at Provi.
I did the writing and conservatory programs at Second City, which was as close as I'd come to fulfilling my childhood dream of being on Saturday Night Live. I wrote and performed sketch and improv comedy and collaborated on a few short comedy videos with my classmates.
I also enjoy playing video games. Some of my all-time favorites include Destiny, XCOM, and NBA2k. I've participated in Extra Life, a 24-hour gaming marathon, every year since 2014 to support Lurie Children's Hospital in honor of my daughter, Olivia. To date, we've raised over $25,000 for Lurie. You can occasionally find me streaming on Twitch for one or two viewers.
I live in Oak Park, Illinois, with my wife, two sons and two dogs.
Site Credits
Vector illustrations and logos for the site were created by the incredibly talented David Schnorr.
Typeface used is Manrope.
The site was built with Eleventy, a great static site generator made by Zach Leatherman, and is hosted on Netlify.